WE MEAN
BUSINESS
IT Assurance for any size business,
for one affordable monthly investment.
GUARANTEED.
Does your business need CMMC, HIPAA, PCI, NIST, DFARS, etc... Compliance?
Managed Business IT Support
Managed Business IT Support brings you the power of an IT department, at a fraction of the cost. Our team of IT professionals, are always available to help you with your IT needs. Everything from backups to helpdesk, we have you covered. Contact us today to find out how LyteSpeed Business Solutions can simplify your digital world.
Compliance and Cyber Security
Privacy laws like HIPAA or the NY State Shield act are forcing businesses to increase their security through compliance and regulation. Failure to comply with these regulations, can result in serious fines or criminal charges. Let us help you identify and mitigate security & privacy issues on your systems, network, and/or Cloud environment (such as Microsoft 365).
Backup and Disaster Recovery
Unfortunately, computers and servers crash at the absolute worst times. Having a strong backup and disaster recovery plan (BDR), helps ensure you are covered in the worst situations. Ensure your data safe and secure, schedule an assessment of your current BDR plan with one of our engineers today.
Data and Network Security
In today's world, there is an ever growing amount of data being stored and transmitted over networks. Let us ensure your data is safe, using the latest industry standards and practices. Everything from backups, encryption, remote connections, firewalls, security appliances and much more.
Cloud Services & Remote Access
Ready to make your move to cloud computing? We can migrate, setup and maintain a variety of cloud services, including Office 365, GSuite, Amazon Webservices and Microsoft Azure. Have a remote work force? We offer several solutions to allow remote workers safe & secure access to your on-premise servers, workstations, network and data.
Systems and Infrastructure
Let our helpful technical staff work with you directly, to ensure your getting the right equipment at the right price. We work with industry leading manufacturers to ensure the highest quality systems and best warranty available. Whether your looking to upgrade, starting out new or just need guidance, we're always here to help.
Wireless & Network Engineering
Our highly skilled engineers can optimize your network using industry leading technology and equipment. Utilizing advanced network configurations, we ensure your network and systems are operating at peak performance, security and reliability. Don't just trust anyone with your company's network, schedule a free consultation with a LyteSpeed engineer today.

Imagine all of your IT support costs, all for one low monthly rate. No more hidden fees, unexpected service invoices or fluctuating monthly IT costs. Our unique approach to managed services, helps you get back to what is most important. Maintain cost certainty and peace of mind with IT Assurance, only available from LyteSpeed Business Solutions.
What makes us different?
Locally owned, Managed Business IT Support Provider in Rochester NY. We offer honest service, fair pricing, fast response & the best warranty in Rochester.
Honest Service
Our transparent approach to Managed Business IT Support, has made us one of Rochester, NY's top providers. We never sell you services or equipment you don't need. Our service plans are very flexible and designed to fit your business needs.
Fair Pricing
LyteSpeed offers high quality equipment and software, while maintaining the highest level of value for your investment. No more dealing with multiple vendors or pesky sales people. It's as simple as a single phone call, to LyteSpeed Business Solutions.
Fast Response
Your problems are addressed in a timely manner, we understand when your technology is down you are losing money. Our staff will address your problems in a time frame that meets your expectations. When you schedule with LyteSpeed, we will be there and on time.
Best Warranty in Rochester
Many companies offer a warranty, but do not honor it. LyteSpeed does! We are always happy to assist with any warranty situation or product return. We Guarantee, that everything is working properly and there is never double billing.
What our clients are saying
"I just want to thank you for installing our new MACOLA accounting system. It is working great for us. I never thought it would be possible to track all of our inventory with lot numbers and serial numbers and have it be so easy. I am amazed how, at the end of a month or a year, I can get financial statements for my company without my staff spending hours creating spreadsheets. My accountant loves the ability to come in remotely to our system and not always have to drive to our office….THANKS AGAIN and great job!"
"When we damaged our accounting database I thought we were going to have days of manual data entry to fix the system, that would have been a lot or lost time and money…by restoring our backups from the previous day you literally saved our lives….."
I can't thank you and everyone at Lytespeed for being so great to work with! You guys have gone above and beyond and hiring you has been the best thing we have done!
" I can't thank you enough for setting up our Google APPS Cloud System, it has changed the way we work. Our old Microsoft Small Business Server always crashed and cost us a lot of money, everything just works now. It is amazing!"
Free First Consultation
In need of Managed Business IT Support and not sure what it will cost? No problem! We have you covered. Our free onsite consultation will allow us to let you know what you need and what you don't! Don't hesitate, schedule your free consultation today!
Meet our Highly Qualified Team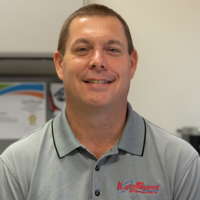 Dave has been in the computer/IT industry since 1992, self employed since 1999. He possesses an accounting degree and started his business career as an accountant before transitioning into the IT field. He enjoys working with startups and small business owners to teach them how to leverage technology to manage and grow their business and make smart effect technology investments. Dave's famous tagline is…"Life is Complicated Technology Shouldn't be…"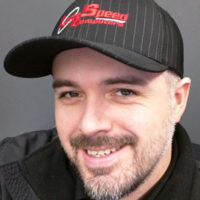 IT Operations & Team Manager
Todd possess over 20 years of information technology experience and is always ready to help transform the way your company uses technology. As the Business IT Department Manager, Todd is responsible for the secure and effective operation of all computer systems, software, networks and devices that are used within a wide range organizations we support.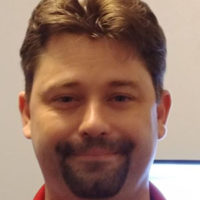 Project Team Leader/Technical Specialist
With over 20 years of information technology experience and 10 years as part of the Lytespeed team, Dave helps maintain the IT infrastructure for our diverse client base. Have a legacy system that needs to continue to operate? Looking to adopt a new technology? Let Dave and our team help guide you in the decision and implementation process!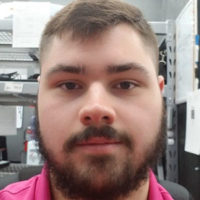 David has been a member of LyteSpeed Business Solutions since September 2016, proceeding his mother and father becoming the owners of LyteSpeed Computers. Whether it be servicing your individual employees, computer hardware, software, and/or network, you can rely on David to ensure LyteSpeed Business Solutions meets your business' timeframe and provides reliable communication.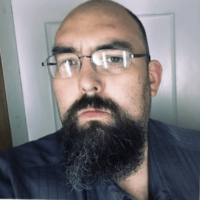 Support Technicians manage, maintain, and support IT systems. Their responsibilities include diagnosing and repairing faults, resolving network issues, and installing and configuring hardware and software.
What can we help you with today?
We look forward to hearing from you!